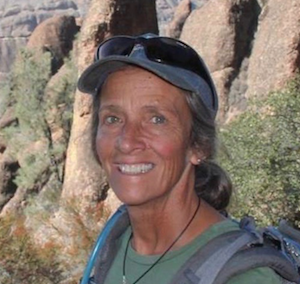 Erica Baumann
Erica will be practicing Myofascial Release and Massage at CCBTC while Cynthia McCabe is traveling:
Erica has been formally practicing healing modalities for over 20 years. She graduated from Central Coast Massage School and then continued her studies with John Barnes for Myofascial Release and Energy Healing. She is continually working to expand her consciousness, and is especially interested in the somatic expression of the wounded spirit. She has a wonderfully healing presence that sees deeper than what is on the surface, creating space for healing of the body, mind and spirit.
Linda Fitzgerald
As of Dec, 2013, in order to better serve her existing clients, Linda is unable to accept new clients until further notice.
Linda's practice focuses on Orthopedic Massage, Clinical Deep Tissue and Swedish Massage; targeting areas of soft tissue dysfunction, which can result in pain and decreased range of motion. The results of her work reflect her experience and detailed knowledge of anatomy and alignmnet principles. Linda is a Certified Massage Therapist trained at the McKinnon Institiute and the Orthopedic Massage Institute, both located in Oakland, California. In private practice for 20 + years, Linda holds a Bachelor's degree in Exercise Physiology from Caifornia State University at Chico, is a Certified Pilates Instructor, and a Certified Health and Fitness Instructor by the American College of Sports Medicine and the YMCA.
Cynthia McCabe
"A life-long committment to the body, health, well-being and spiritual practice is what I bring to the table. Teaching and a daily practice of yoga has also added to the deepening of my massage practice, and I often use the alignment priniciples of Therapeutic Yoga to further my healing work" Originally trained in bodywork at the Palo Alto Professional School of Massage in 1982, Cynthia is a Certified Massage Therapist who has practiced in Berkeley, CA, Philadelphia and, since 1985, in San Luis Obispo County. In 1985, she completed her Master's Degtee in Creative Arts Therapy at Hahnemann University in PA and worked professionally as a Dance Therapist for 15 years. In 2000, Cynthia began training with John Barnes to learn his Myofascial Release method, a bodywork technique that uses sustained pressure to eliminate pain and restore motion. She also specializes in Esalen/Swedish massage and massage for Scoliosis, and has special studies with Elise Miller in her Yoga For Scoliosis Training Program. Learning about her own scoliosis has helped her to become more sensitive in her sessions to the unique needs of the individual. Most recently Cynthia has become certified in the therapeutic application of essential oils for massage. Utilizing the AromaTouch technique with DoTerra certified therapeutic grade essential oils, she provides a treatment that brings balance to the entire system, mind and body for deep healing.
Read more about Cynthia's yoga training and yoga classes.
Jamie Rossetti
Born and raised in the Southern California beach town of Hermosa Beach, Jamie has lived in Los Osos for nearly two decades. A licensed massage therapist and co-owner of CCBTC with Linda Fitzgerald and Cynthia McCabe, Jamie received her first 550 hours of training at the Central Coast School of Body Therapy in Los Osos. With 20 years of experience, Jamie offers diverse modalities to her clients, combining Swedish, Esalen, Deep Tissue and Stretching techniques to create a powerful, relaxing and revitalizing massage. Her specialties are Pregnancy and Oncology Massage; Jamie studied the latter technique in North Carolina with Tracy Walton, a pioneer in the field. "My dad used to rub my back to get rid of headaches when I was a little girl," says Jamie. "How that worked always fascinated me. I love doing what I do, especially the one-on-one nurturing and healing that takes place." Jamie's strong and nurturing hands will take you deeply into a place of healing from the outside in.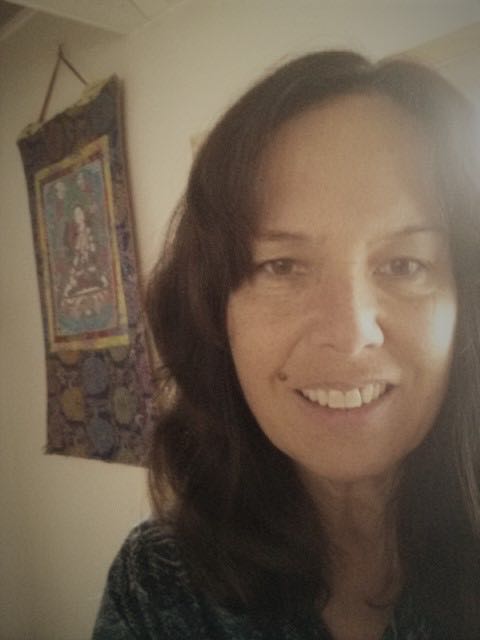 Serina Sullwold
Many years ago, I received a back and shoulder massage from Certified Massge Therapist Janice Arch. In 1980, I was working at Sahara Tahoe Casino in a beauty salon and traded Janice a French Braid for that massage. During the massage I experienced a shift of consciousness that left me in a very happy mood. When my husband came to pick me up after work I had a big smile on my face. At that time, I had a 3 month old daughter and a 2 year old son. Working and raising children brought along a great deal of tension, and the relief and relaxation I experienced motivated me to become a massage therapist myself. I wanted to be able to give others the same wonderful benefits that I had received. At the time I did not know how fortunate I was to have been introduced to massage by such a top rated therapist as Janice. After moving to Palos Verdes in Los Angeles area in 1981 and with the encouragement of my mother-in-law I enrolled in the Santa Monica School of Massage, which was one of the best. Some of my massage training subjects included Swedish, Deep Tissue, Myofascial Release, Acupressure, Anatomy Physiology, Energy Balancing, Ethics, Kinesiology, Correct Body Alignments, and how to build a business. My continuing education includes many Master Teachers. Just to mention a few: Janice Arch, Garnett Depuis, Saul David Raye for Massage Yoga Therapy, Janice at Spirit Winds School of Thai Massage, for the table and floor. I have also attended many workshops and one-on-one tutorials.
I became a Certified Massage Therapist in 1981. Many years later, I still enjoy giving massage as I like to work in a state of peace and harmony while I work on my clients.
(Please refer to Yoga Instructors page to see bio)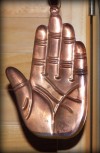 Massage Info:
Therapeutic Massage and Myofascial Release:
30 Minutes - $45
45 Minutes - $65
60 Minutes - $80
90 Minutes - $110
AromaTouch Massage: Utilizing DoTerra certified therapeutic grade essential oils, this treatment uses massage on the back, feet, and hands with essential oils in combination to aid in stress management, immune support, inflammatory response and homeostasis. A deeply healing treatment for those times when you need the extra healing affects of essential oils. 60 Minutes - $85
Available Modalities:
Orthopedic Massage, Myofascial Release, Deep Tissue Massage, Hot Stones, Reiki, Oncology Massage, Swedish Massage, Pregnancy Massage, Stress Relieving Massage, Aroma Touch
House calls are offered by appointment.
Cash or checks, please. (Credit cards with Cynthia and Linda only).
Gift certificates are also available.
Call (805)528-2547 for scheduling.