Chair Yoga for the Sublimely Stiff
Next series begins 1/14/189- 2/22/19. Pre-registration required. $125 for series. Call 805-528-2547 to register.
Essential Oils and Restorative Yoga
Next class on 2/9/19 - Led by Lauren Christine using doTERRA essential oils. Call for details. 805-528-2547 or to register.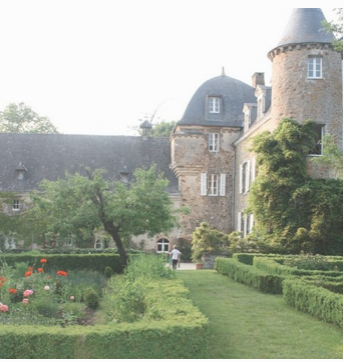 RETREAT WITH CYNTHIA IN BRITTANY, FRANCE
Come to a Yoga Retreat in beautiful, rural Brittany, France at a 15th century Chateau! The Chateau is rustic, historical, elegant and charming. Her gardens are gorgeous and organic, her pool warm and inviting. The grounds are both cultivated and wild, with a nature walk around the property where you may see wild Rhododendrons, deer and Bluebells alongside a running brook! The Yoga Retreat includes 2 yoga classes daily, fresh, organic meals w/ gluten free option, a trip mid-week to Mont-St-Michel, essential oil crafting, 2 massages on-site, a guided tour of the town of Vitre and the opportunity to shop at a locally owned market, and the delight of meeting like-minded people to share stories with for a full yet relaxing and restorative week.
Dates: June 22nd-June 29th, 2019
$1800 before December 1st, 2018
$2000 after December 1st, 2018
Prices do not include airfare, but include all meals, lodging, yoga, massages and side trips!