Yoga Classes With Cynthia, Richard and Shelley at Central Coast Body Therapy Center are all in full swing. Please connect with teachers for details.
Outdoors - Wednesdays 9-10:15 am All-levels Yoga ($12 - 1/2 of proceeds to SLO Food Bank) Located behind tennis courts at LO Community Center. Rain cancels class! From June 14-Aug 16 classes will be covered by Sara Fanter
Yoga Classes with Shelley:
Please contact Shelley for her current schedule.
Yoga Instruction w/ Shelley 805-441-4003 or email:intobalanceyoga@gmail.com
MONDAY

TUESDAY

10:45-noon

YOGA is You! w/Cynthia
General, therapeutic style for all levels. $14

WEDNESDAY

9:00-10:15 AM

All levels YOGA- Outdoor Class w/ Cynthia

$12 - 1/2 to SLO Food Bank

3:00-4 pm

Gentle Stretch & Restore w/ Cynthia

All around stretch, strengthen & restore for those new to the practice or for those who need a gentler practice. $14

THURSDAY

10:45-12:00

6:15-7:15 pm

YOGA is You! w/Cynthia

Yoga w/ Richard

General, therapeutic style for all levels. $14

General, classical Yoga $12

FRIDAY

9:00-10:00 am

Class w/ Linda by invite only

SATURDAY

9:00-10:00 AM

Shadow w/ Shelley at Studio

Contact Shelley for details

SUNDAY
10:15-11:30

Meditation w/ Devin Wallace. Contact us for details for in-person and on Zoom.

As Scheduled by

Appointment

Private Yoga Instruction w/ Cynthia in person or Zoom.

$75/hr
Monthly Events/Special Events

NA

Full Moon Shakti Flow

Sound Bath

Healing Movement class for women/full moon medicine

Healing Sound w/ Gentle Movement

First class free - $20 per session

Check Special Events or call for current dates
Call (805) 528-2547 or drop by for current schedule.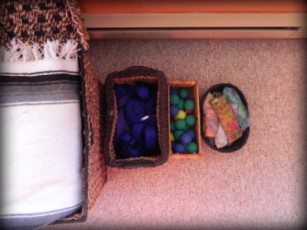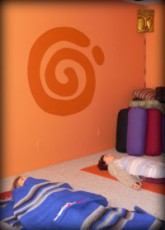 Cash or checks, please. (No credit cards.)
Cancellation
Policy
We
understand that unanticipated events happen occasionally in everyone's life. In our desire to be effective and fair to all clients, the following policies are honored:
24 hour advance notice is required when cancelling an appointment. This allows the opportunity for someone else to schedule an appointment. If you are unable to give us 24 hours advance notice you will be charged the full amount of your appointment. This amount must be paid prior to your next scheduled appointment.
No-shows
Anyone who either forgets or consciously chooses to forgo their appointment for whatever reason will be considered a "no-show." They will be charged for their "missed" appointment.
Late Arrivals
If you arrive late, your session may be shortened in order to accommodate others whose appointments follow yours. Depending upon how late you arrive, your therapist will then determine if there is enough time remaining to start a treatment. Regardless of the length of the treatment actually given, you will be responsible for the "full" session. Out of respect and consideration to your therapist and other customers, please plan accordingly and be on time.
We look forward to serving you!