As of September 1, 2018 our rates are as follows:
Therapeutic Massage and Myofascial Release:
30 Minutes - $50
45 Minutes - $70
60 Minutes - $100
90 Minutes - $130
AromaTouch Massage: A relaxing and soothing massage treatment using DoTerra certified therapeutic grade (CPTG) essential oils for: Stress management, immune support, inflammatory response and homeostasis. Includes back, feet and hands for super moisturizing and balancing the entire mind/body system. 60 Minutes - $100
Other Available Modalities:

Myofascial Release
Scoliosis Treatment through Myofascial Release
Deep Tissue Massage
Oncology Massage
Swedish Massage
Pregnancy Massage
Stress Relieving Massage
Massage and Guided Stretching Aromatherapy Massage
Click here for more info on our massage therapists, their credentials and philosophies
Credit cards accepted by Cynthia and Linda only.
Gift certificates are always available!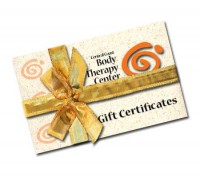 Call (805)528-2547 for scheduling.