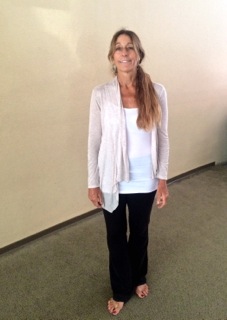 PEGGY JERN
Pilates Instructor - This is Peggy's 14th year of teaching Pilates Mat classes. She loves to help you improve your strength, flexibility, balance, and awareness. Her focus is using proper technique and teaching in such a way that everyone understands and benefits from the exercises. Personal training for each student in the class is her intention so that everyone works at their own level safely. You will love her classes and be amazed at her detailed and careful teaching for you and your body!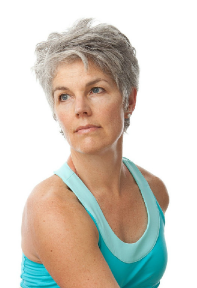 SHELLEY MASSA GOOCH
Born and raised in Northern California, Shelley moved to the Central Coast in 1994 and began studying yoga the following year. Her classes are inspired by the teachings of Natanaga Zhander (Shandor Remete), the founder of Shadow Yoga. (Shadow Yoga is based on ancient Hatha Yoga texts. This practice incorporates 12 basic positions and movements adapted from a range of activities including martial arts and dance.) Shelley continues to study annually with Zhander since their initial meeting in 1995, traveling to many California locations as well as Australia and Oregon, and is currently participating in the three-year Shadow Yoga teacher's training course. Always striving to create a safe, challenging and supportive environment for her students, she teaches a Hatha Yoga and Yoga Gently at CCBTC. "Yoga is a life long practice," says Shelley, "one that grows as we grow." Find out more about Shelley at www.into-balanceyoga@gmail.com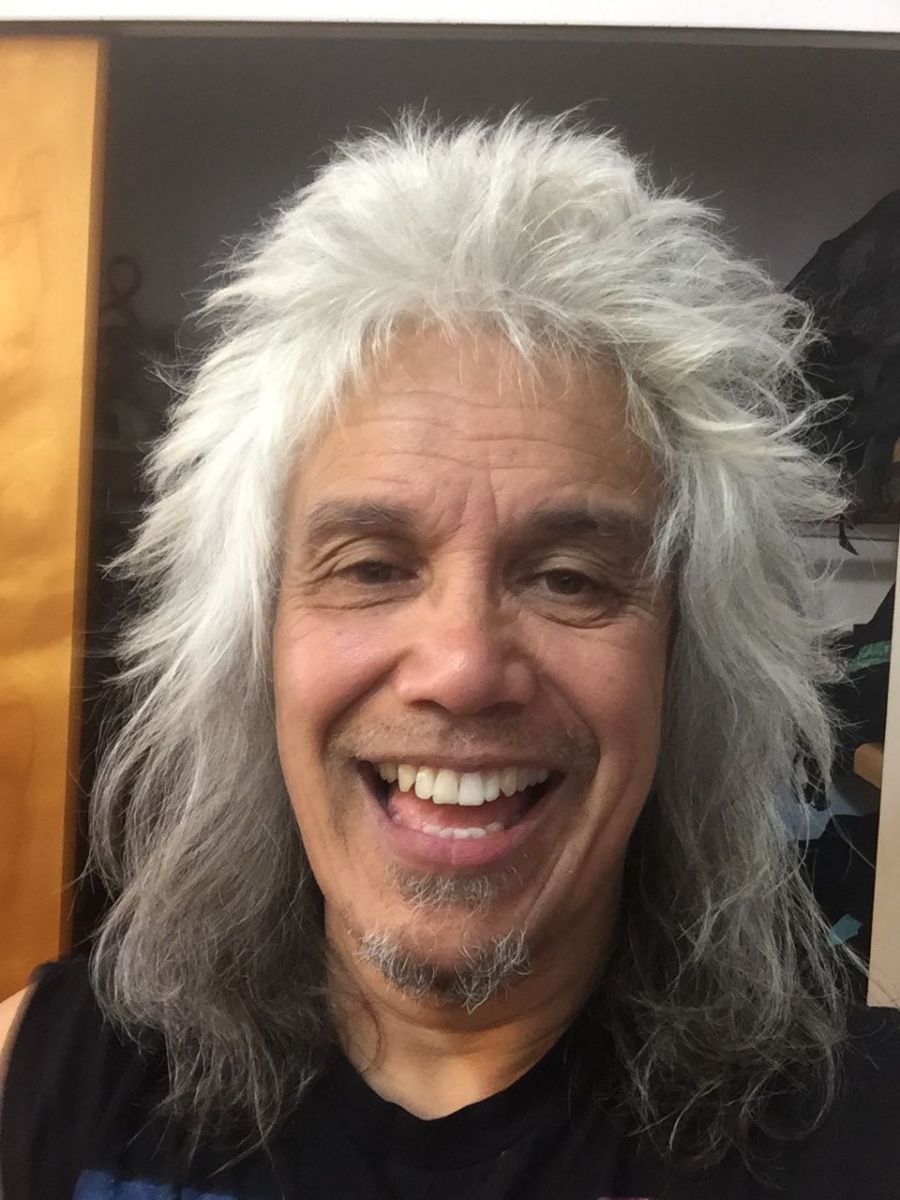 RICHARD MANUPUTY
A native of Amsterdam, The Netherlands, Richard moved to Los Angeles in 1964 and has practiced yoga since 1975. This is when he became a disciple of Paramahansa Yogananda, author of the yoga classic "Autobiography of a Yogi" and founder of the Self Realization Fellowship. Richard also spent three years in the Anada Yoga Community in Nevada City, California, where he studied Asana yoga. In 2005, Richard spent a month in India undergoing Pancha Karma, a yogic detoxification program. At CCBTC, he studies and teaches ShadowYoga as taught by Natanaga Zhander. "The aim of yoga is to still the mind," says Richard. "To come to that point, movements are geared to deepening the awareness of the energetic body by breath, and thereby, coming more in harmony with oneself."
CYNTHIA McCABE (co-owner) (Summer classes will be led by Djuna Passman and Jude Clark-Warnisher from June 10th-Sept.13th, 2019 while Cynthia is holding her France Yoga Retreat and walking the Camino to Santiago)
One of CCBTC's co-founders, Cynthia has lived in Los Osos for almost 30 years. She completed her Master's Degree in Creative Arts Therapy at Hahnemann Univ. in Philadelphia, came back to her home state of California to work as a dance therapist at Atascadero State Hospital, and worked there for 15 years, incorporating a variety of movement experiences into her Dance Therapy work.
Cynthia discovered the healing powers of yoga in 1992 after studying with Anusara Yoga founder John Friend and one of his first certified teachers, Desiree Rumbaugh. After several years teaching a small group of friends, Cynthia opened CCBTC in the fall of 2005 with partners Linda Fitzgerald and Jamie Rossetti. Cynthia completed her teacher training in Anusara Yoga in 2008 and became an Anusara-Inspired teacher in April 2011. Cynthia is deeply grateful for her training and the richness that she derived from learning to teach heartfelt and alignment-based yoga under such intentional and wise teachers. Training with Elise Miller to become a Yoga For Scoliosis trainer and learning about her own scoliosis has helped her to become more sensitive in her classes to the unique needs of each individual. "I love to teach people who are eager to find more authentic ways of being in their body-mind, to teach in ways that enrich my students lives off the mat as well as on the mat!" In 2015 she studied Ayurvedic Therapies in Goa, India and holds a certificate from the Natural Health Center Institute in Goa. She currently volunteers as a yoga teacher in the SLO County Jails through Restorative Partners and is studying to become internationally certified in AromaTherapy through the Aromahead Institute. Cynthia adores the healing powers of essential oils and how they beautifully support health, yoga and meditation practices.
Cynthia offers private yoga sessions for $75 per hour and enjoys helping individuals discover their own yoga practice and alignment. If you would like to fine tune your yoga experience or work on specific issues please contact Cynthia personally. Learn more about Cynthia's massage training and massage services.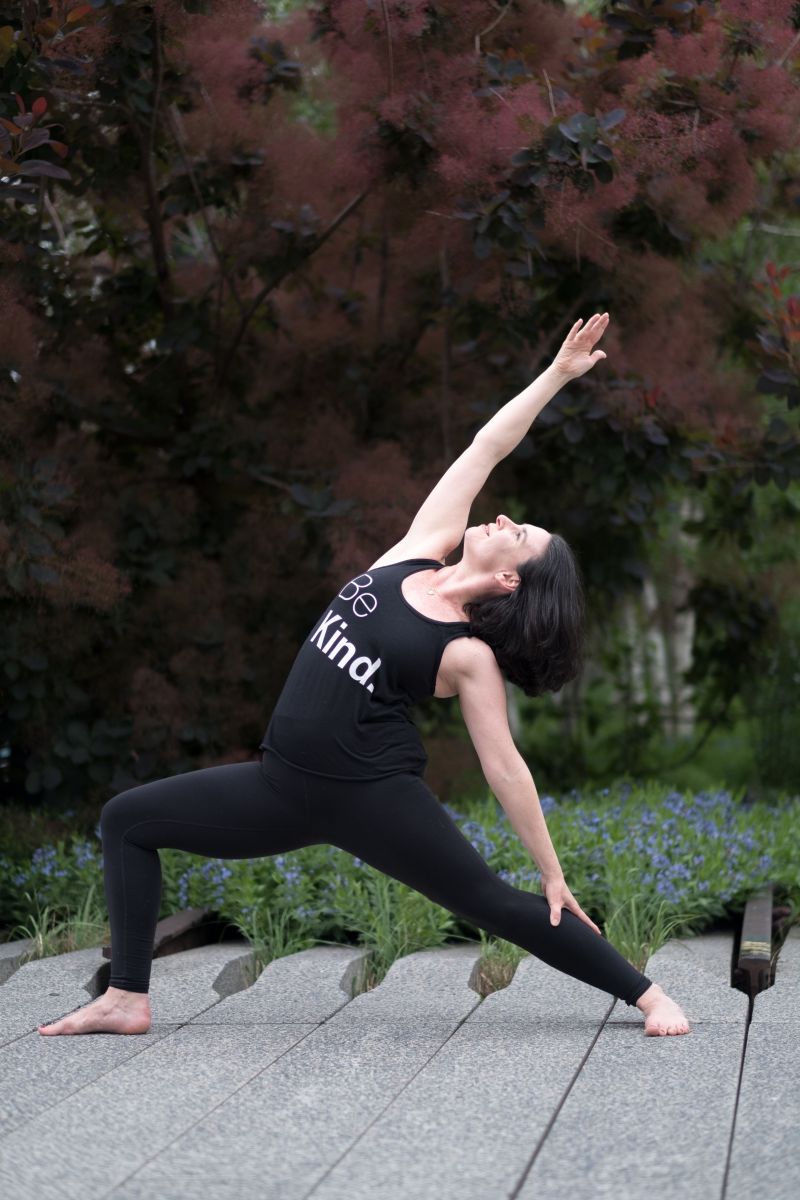 Djuna Passman (Yoga Summer Sub)
Djuna's aversion to yoga quickly dissipated after she discovered the strong physical, emotional, and spiritual effects of a daily practice during a time of personal upheaval. A life-long love of moving and the firm belief in the healing that comes from developing and deepening the mind-body connection have led her to successful careers as a dancer, choreographer, and dance/movement therapist. Feeling a strong desire to share the wonders of yoga with others, she received her yoga certifuication through mang'Oh Yoga as part of their inaugural teacher training in 2011. Blending extensive knowledge of the body with choreographic skills and the ability to create and hold a safe space for self-exploration and play, Djuna aims to challenge and inspire her students. For more information or to say hi, visit: http://DjunaPassman.com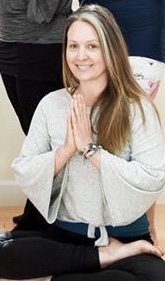 Lauren Christine Riffle
Lauren Christine is a certified Yoga Teacher, Reiki Master Teacher, CMP (certified Massage practitioner) and Writer/Vocalist. She shares heart-centered wisdom traditions and sacred practices to support your empowered wellness: mind, body and soul. Join her at CCBTC on Monday evenings for Stretch + Reflect. Stretch + Reflect is a meditative and nourishing class designed to bring mindfulness and movement to your week: To learn more, visit Lauren's website for other opportunities: Reiki trainings, sound/vocal workshops and essential oils. Www.yogareikisong.com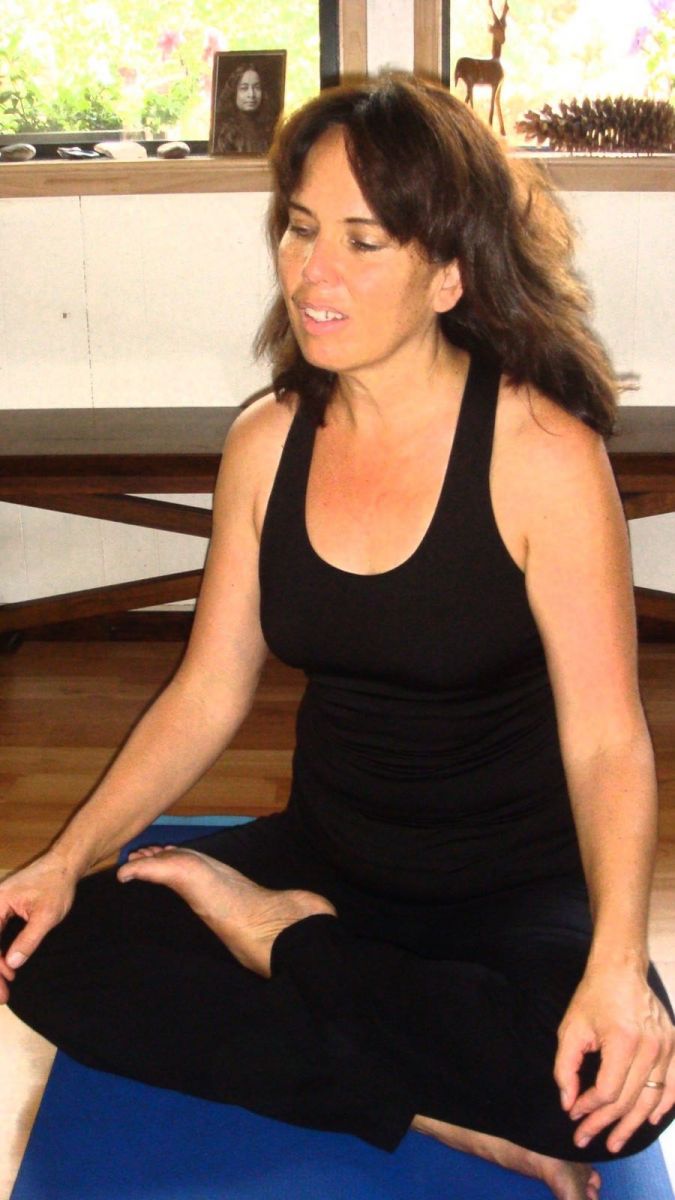 Serina Sullwold
I have been a Tahoe local for over 30 years and have recently moved to Los Osos to our beautiful house by the Ocean. I have been teaching Yoga literally since I was a young teen. My mother introduced me to the practice and after reading more on the subject, I had most of the neighborhood kids on my lawn practicing "weird shapes with our bodies". Initially it was play, but eventually became a profound part of my life.
The history of Yoga dates back over 5000 years and is the oldest system of self-development in the world, encompassing body, mind and spirit. The ancient Yogis had a profound understanding of our essential nature and what we need to live in harmony with ourselves and our environment. Many people feel intimidated at the idea of trying Yoga for the first time. They feel they have to do all the postures like everyone else, which makes them discouraged before even starting a class or, they quit after a few classes. I want to emphasize that Yoga is non-competitive, even with yourself, because it is a personal experience which goes beyond what your mind tells you it should be. Yoga brings strength and flexibility both physically and internally, while Yoga breathing exercises, Pranayama, helps to revitalize the body and help calm the mind.
I am dedicated to work with each individual at their level, giving modifications as needed for their practice of Yoga. As an experienced Massage Therapist and Teacher for over 30 years, I understand the workings of the physical body and can accommodate almost any injury or limitation. One can always expect to feel that one is part of the class, where everyone works together. All attachment to outcomes and judgments of oneself and others are put aside, to create an environment of mutual support for wellbeing. Specific qualifications include: Yoga Instructor for 26 yrs at LTCC and private classes. Over 8000 hrs teaching experience. Certified through the White Lotus Foundation as a Yoga Instructor 1997; Yoga Thai Therapy from David Saul 2003 & Spirit Winds School of Yoga Thai Therapy Massage from Janice 2009; Certified Massage Therapist Santa Monica School of Massage since 1981. A member and Kriya Bond through SRF 1989. Practicing Meditation since 1977. Yoga Alliance E-RYT 200 Education: Studied with Master teachers including Ganga White, Tracy Rich, teachings of Parmahansa Yogananda SRF, Eric Schiffman Patricia Walden, Judith Lassiter. College credits for Anatomy Physiology level 1&2, Dance, Choreography, Stage Production, Acting and Art.